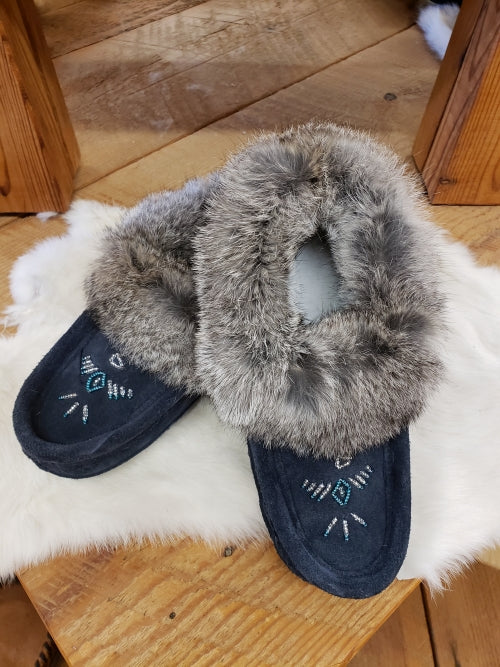 Fur trimmed Suede Indoor Moccasin Navy #658L
$68.00
Wrap your feet in comfort and style with this Navy coloured Suede Fur Trimmed Indoor Moccasin!
Our cozy Canadian slipper features suede with rabbit fur trim for maximum luxury, plus beading detail on top for a touch of flair. Snuggle your feet into this comfy moccasin by Eugene Cloutier inc. and never look back!
At only $89.98, you won't want to miss out.