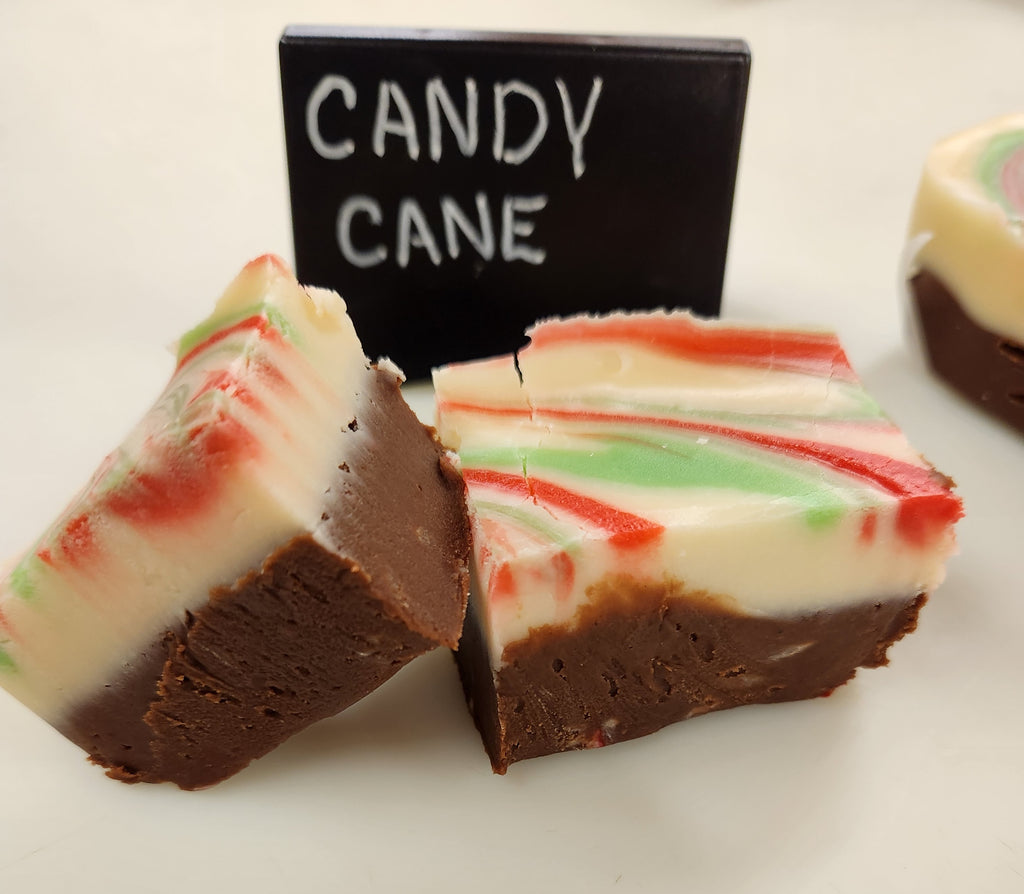 Candy Cane Fudge
$8.00
Indulge your holiday taste buds with our in store made Candy Cane Fudge!
Deliciously crafted with real butter and cream, every smooth and creamy treat is sure to bring a holly, jolly peppermint-y feeling to your Christmas.
Great as a gift for yourself or for someone else!
Buy one pound for $18.99 or half a pound for $9.50 - either way, you can't lose!